This post walks you through the steps of creating a Hello World example with Spring Boot, Thymeleaf and Docker.
Spring Boot View Templates Hello World Example Series:
- Spring Boot Hello World Example with FreeMarker
- Spring Boot Hello World Example with Thymeleaf
- Spring Boot Hello World Example with JSP

What you'll build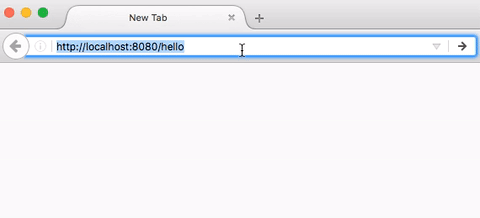 What you'll need
Project structure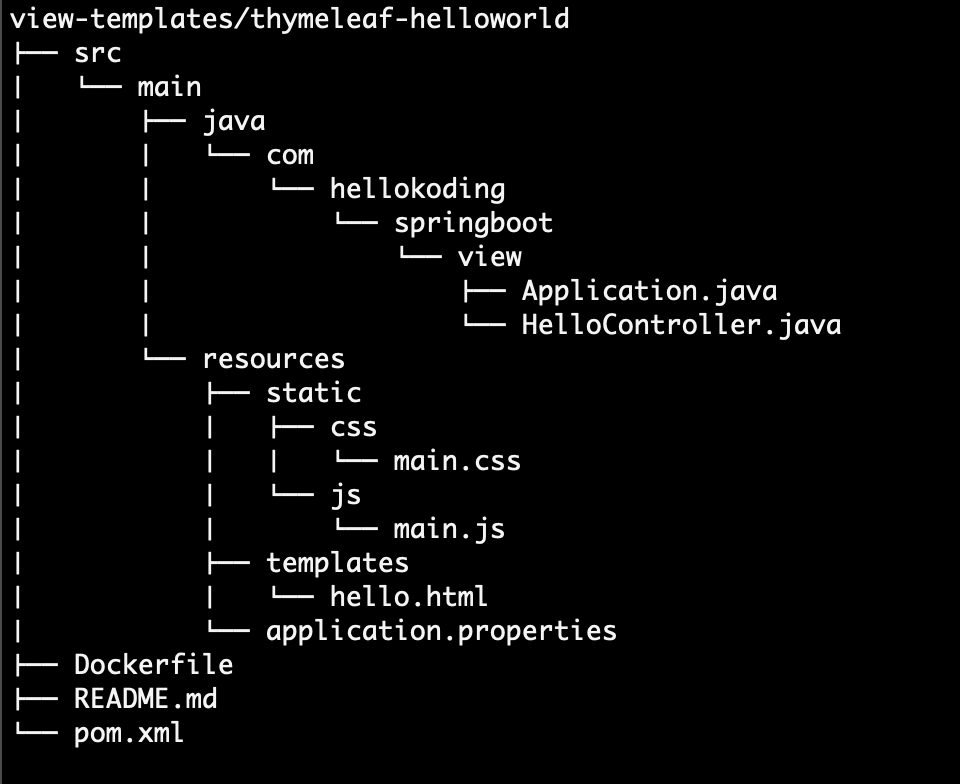 Project dependencies
Hello Controller
Controller maps HTTP Requests with View.
@RequestMapping maps /hello request to hello() method.
name is a query string parameter of /hello request.
Model object passes value to hello view (hello.ftl).
View Template
Static files
Application Configuration
Run with Maven
Type this bash command at the example root directory
mvn clean spring-boot:run

Run with Docker
Prepare Dockerfile for Java/Spring Boot application
Start your application and infrastructure via Docker Compose. Make sure your local Docker is running and your bash console is at the springboot-examples project root directory.
docker-compose -f docker-compose-view.yaml up --renew-anon-volumes thymeleaf-helloworld

Source code
https://github.com/hellokoding/springboot-examples/tree/master/view-templates/thymeleaf-helloworld
Spring Boot View Templates Hello World Example Series:
- Spring Boot Hello World Example with FreeMarker
- Spring Boot Hello World Example with Thymeleaf
- Spring Boot Hello World Example with JSP